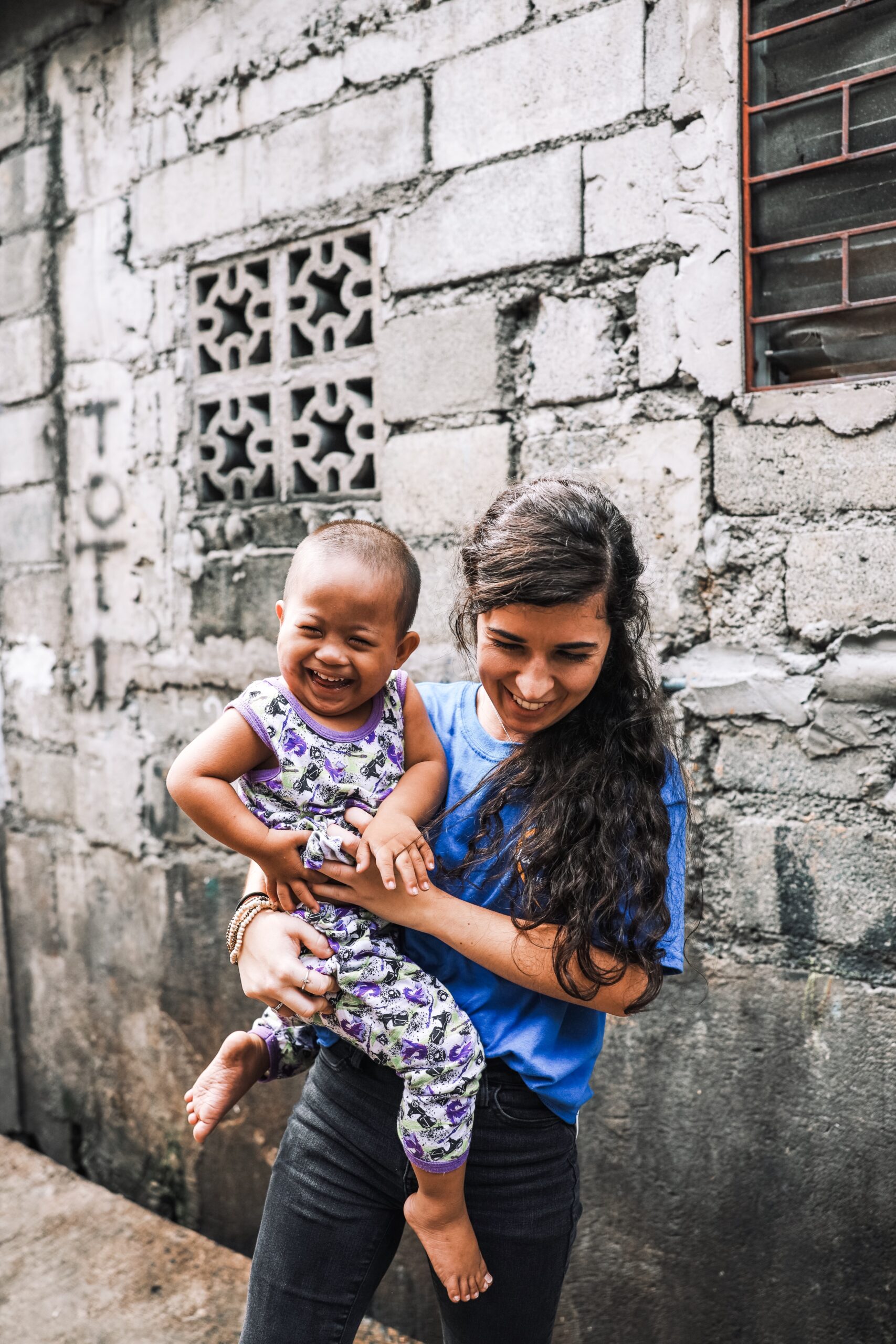 "We firmly believe that no matter what country you are born in or what your life circumstance is, every child deserves an equal chance at a happy and healthy life and we will never stop fighting to make that possible!"
Lauren Costabile is the Founder and Executive Director of Hearts of Joy International. A New Jersey native, Lauren is a Speaker and fierce advocate for those with Down syndrome. She is deeply passionate about serving this population and showing the world the immense gift that these children are. Lauren graduated from St. Thomas Aquinas College with a degree in Recreational Therapy and has over 13 years of experience working with children with special needs.

After traveling to Uganda, East Africa in 2017, she witnessed firsthand how individuals with Down syndrome are disregarded and seen as a burden to society. As a result, these children are not receiving proper medical care and therefore are dying. This pierced Lauren's heart and she was inspired to create a program exclusively for children with Down syndrome to receive proper cardiac treatment. In 2018, Hearts of Joy International was born. Lauren also counsels and provides education about Down syndrome and heart defects to families, communities and orphanages around the world. She believes that no matter what country you are born in or what your life circumstances are, every child deserves an equal chance at a happy and healthy life and will never stop fighting to make that possible!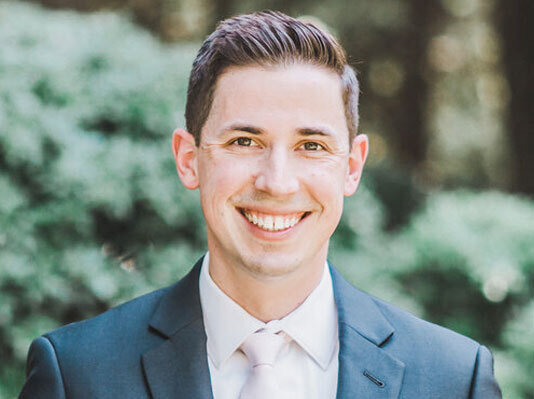 Neil Haskell began his involvement with Hearts of Joy in 2019 and has recently joined the Board of Directors as Treasurer. Neil brings over 15 years of Finance experience, working with his family's insurance business. Neil and his wife have been married for five wonderful years and Neil is a proud father to their three beautiful and rambunctious children.

"It is my hope and prayer that God may continue to use me through the Hearts of Joy as we fight to uphold, protect and celebrate the beautiful and unrepeatable lives of these children with down-syndrome, who are such an authentic and precious gift to our world."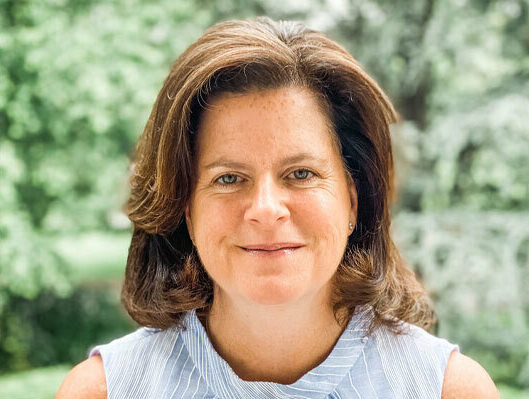 Kathryn Grifonetti is a proud graduate of the CUNY school system and started her career in Marketing at Hearst Magazines where she held a position in Corporate Marketing and Sales. Always having a heart for helping the young, she decided to switch careers and become an educator in the New York City Public School system after she completed her Masters's Degree at Hunter College. The call to motherhood came a few years later, when she and her husband John started a family. Kathryn left her career and joyfully stayed at home to eventually raise their four children. When she was not volunteering in her children's schools, Kathryn became involved with many grassroots charitable organizations, including Change a Life Uganda, which provides education to children in Uganda. As her children grew and went into the world on their own, Kathryn made the decision to go back to work in the field she loves. She is currently teaching Pre-K in a local school and loves every minute of it. The mission of Hearts of Joy International is one that she loves being a part of.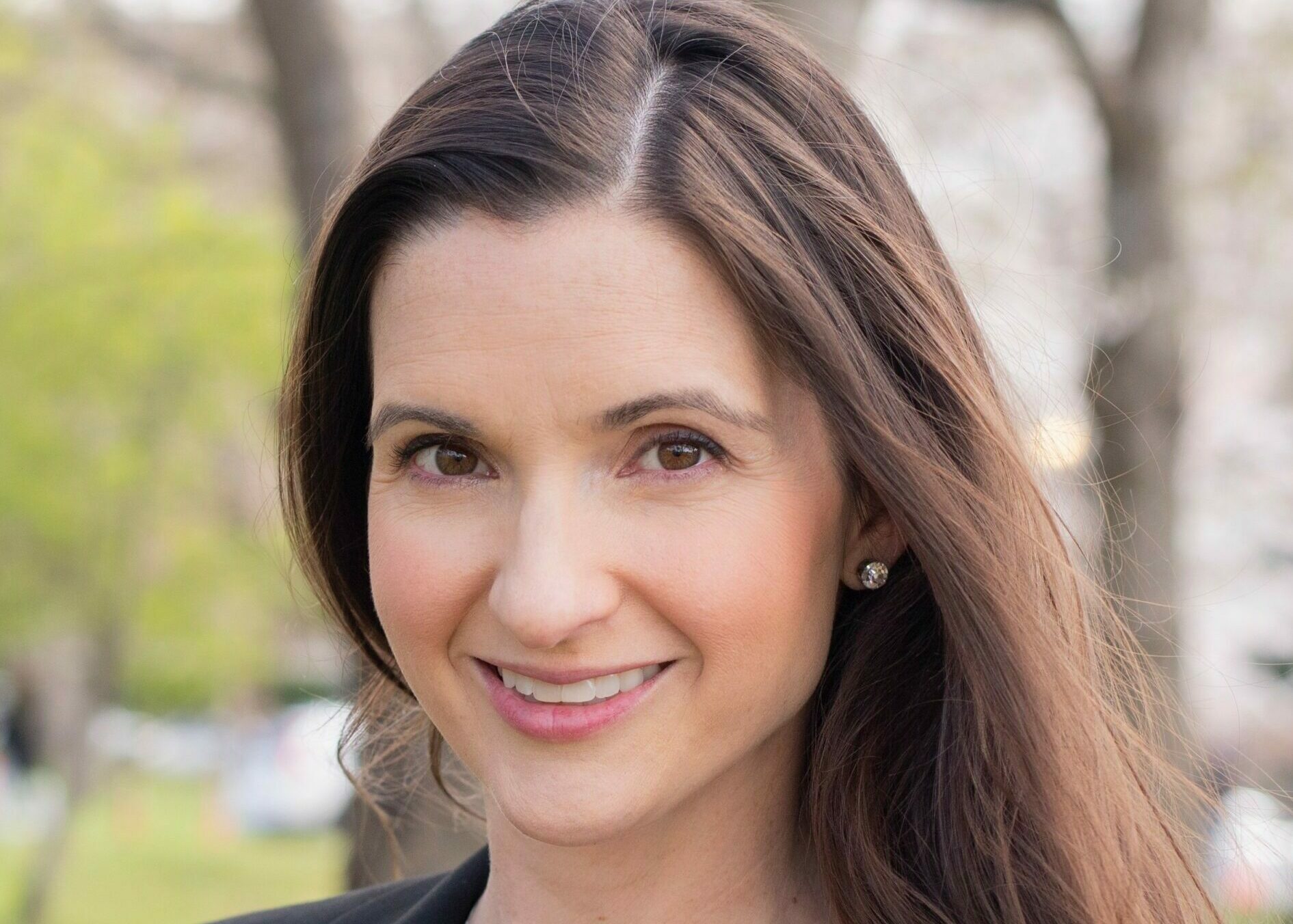 Cassie Panzenbeck, MBA, AAMS®
Cassie joined the Board of Directors in January 2023. By day, Cassie is a Financial Advisor with Raymond James. Clients look to Cassie for comprehensive financial plans to grow their wealth and reach their goals – whether starting their careers, growing a business or non-profit, moving into their prime earning years, or preparing for the reward of retirement. Her areas of expertise include private and institutional investing, cash management, retirement plan management, exit/succession planning, and estate planning.


In addition to being Series 7, 66, and insurance licensed, Cassie is an Accredited Asset Management Specialist®. She holds a Master of Business Administration (MBA) degree from the University of Texas at Austin and Bachelor degrees in Accounting, International Business, and Management Information Systems from the University of Oklahoma.
When not supporting Hearts of Joy International or spending time with her family, Cassie can be found serving on the Board of the OU Capital Club, leading the grantmaking committee of Junior League of Washington, DC, and volunteering with St. Elizabeth Ann Seton Catholic Church in Woodbridge, VA.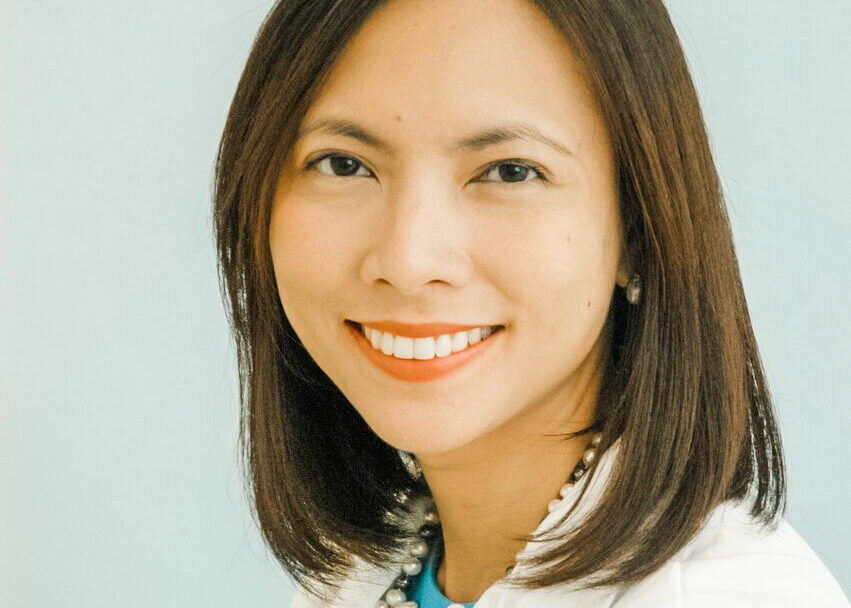 Myma Albayda is a rheumatologist at Johns Hopkins and is the program director of the Rheumatology fellowship as well as musculoskeletal ultrasound program in the Division of Rheumatology. 
She divides her time between seeing patients, educating trainees and conducting research in the rheumatic diseases.  As a physician and relative of someone with Down syndrome, she feels a personal connection to the mission of Hearts of Joy and has been involved with the organization since 2021.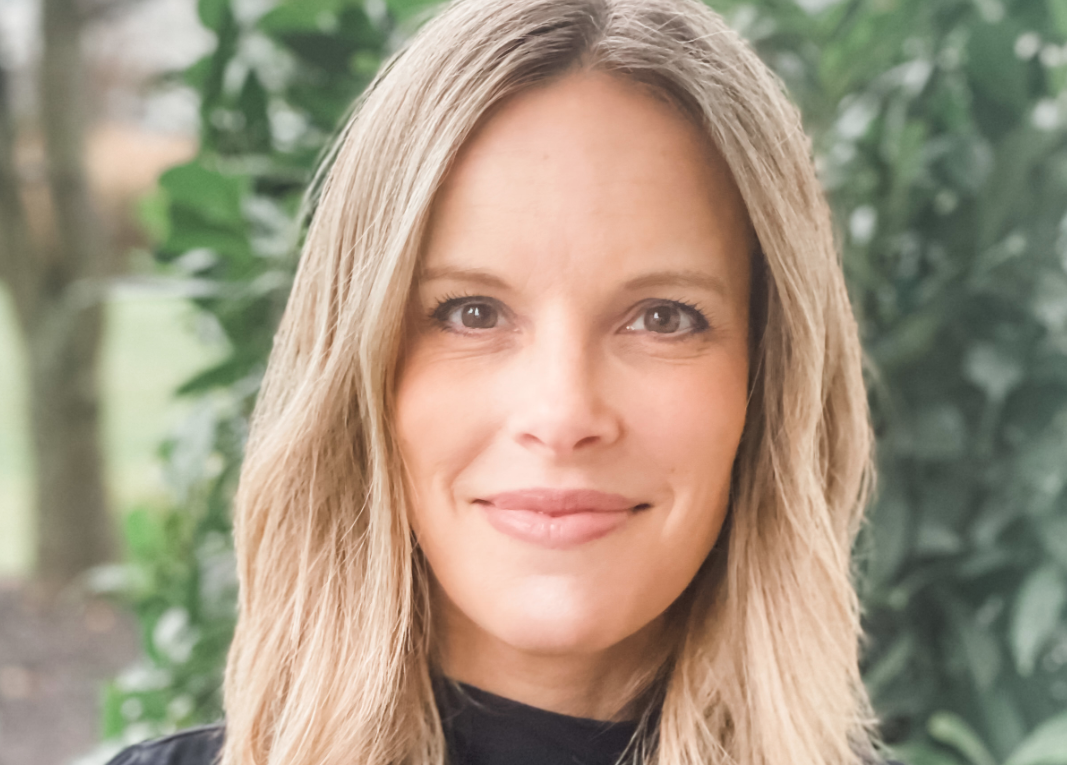 Jean Tenaglia is a mother of six children, artist and former teacher.  Upon graduating college with a degree in fine arts and education, Jean served as a missionary volunteer. After serving as a volunteer, Jean married her husband John and began her teaching career. After the birth of their first child, Jean became a stay-at-home mother. 
Her passion for ministry led her to help start a ministry for a Hispanic community in southern New Jersey, which has expanded over the past 18 years. In 2012, Jean co-founded the Ministry of Motherhood (M.O.M.) in Northern New Jersey, which aims to provide support to mothers in their child raising years as well as organize outreach opportunities which help local organizations in need.
Jean enjoys raising her six children with her husband, having an active role in outreach, spending time with family and friends, painting and running.  Jean loves sharing in the mission of Hearts of Joy International, recognizing the gift each child is to the world.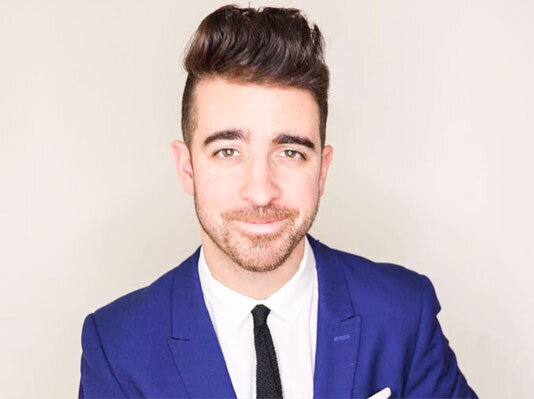 Paul Costabile is an Emmy award winning host, comedian, writer, producer, and entertainment reporter. He is the host of the iconic revival of Beat The Clock on Universal Kids and Peacock. He also appears on daily segments on NBC's New York Live and hosted Doodle Wars on NBC's digital network Bluprint.


More recently, Paul interviewed the band One Republic for The Netflix/NBCU series Once in a Lifetime Sessions. Previously, Paul hosted Animal Planet's on-location game show, Risk It for the Biscuit, lead interviews at The Grammys, The Oscars, and the SAG Awards for Snapchat, as well as The Tony Awards for Billboard. He has co-hosted with Ryan Seacrest on iHeartRadio's TV Concerts on The CW. While at iHeartRadio, He was named Audio's 30 Under 30, where he helped create and host his now signature, off-the-cuff artist interviews, many of which went viral on YouTube. Paul is a family man and resides in the LA area with his wife and daughters. He strives to create fun and authentic moments for the whole family to enjoy. He has been involved with Hearts of Joy International since its inception and is passionate about using his gifts and talents to help serve the Down syndrome community through the mission.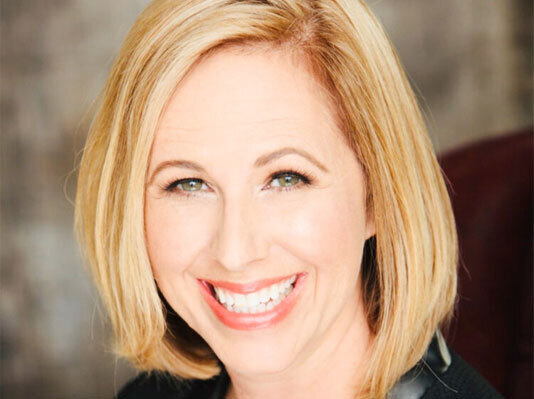 Cara Armstrong is the founder and CEO of Baby Barista, a company inspired by her daughter Mia, who has Down syndrome, as a result of her inability to breastfeed as an infant. She is also a Certified Emergency Room Registered Nurse who spent 12 years working at Providence-Cedars Sinai hospital in Tarzana, California. Cara is one of the founding members of GiGi's Playhouse in Simi Valley, which hopes to open in 2022.  
Cara has had the opportunity to share the importance of acceptance and inclusion with the world in unique ways. In 2018, she was honored on ABC television's "The View" for being a "fearless mom". She has appeared beside Mia (a SAG-Aftra actress) in campaigns for Walmart, Tommy Hilfiger, Teleflora, Samsung, Cheerios, and Baby Born.  Cara is a contributing author to the children's book "Down on Safari" (part of the Super Captain Braveman book series) which won the Mother's Choice Award in 2019. The book explains Down syndrome in an age-appropriate way to elementary school children. Cara recently joined the Board of Directors and is passionate about advocating for those with Down syndrome and believes in the dignity and value of every human life. She loves being a mom to her three kids and enjoys cooking, traveling, hot yoga, gardening, and spending time with family and friends.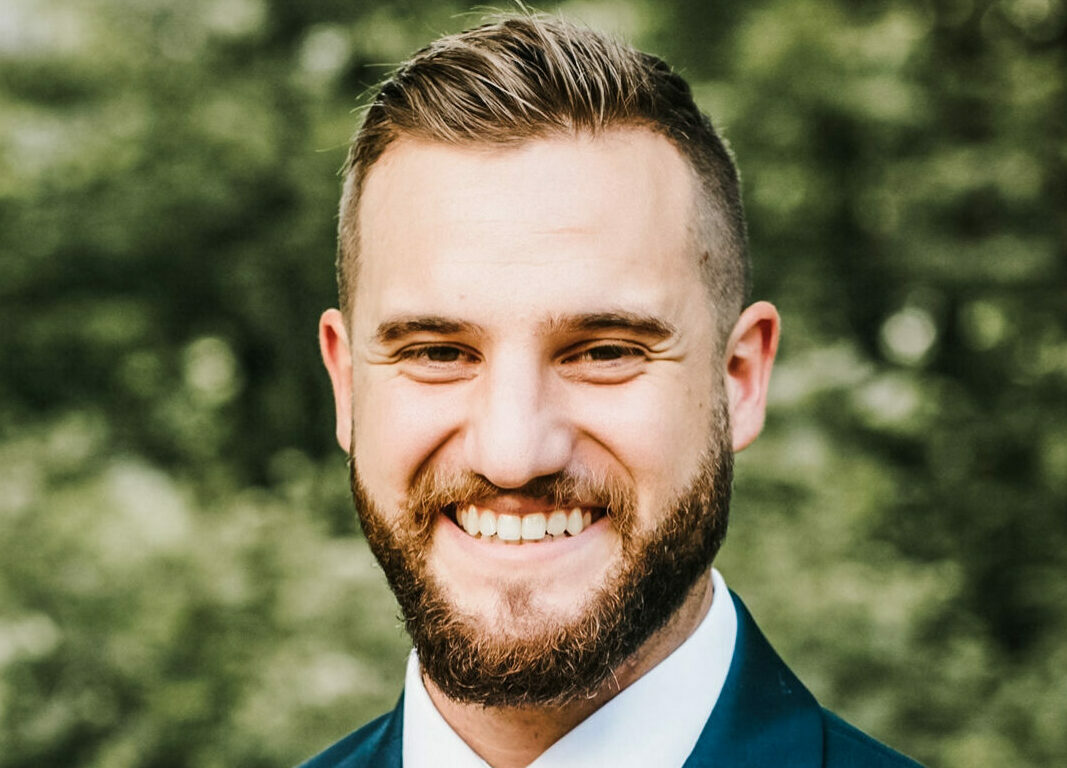 John Paul Von Arx enjoys entertaining crowds all across the nation.  His love for country music, guitar playing and entertaining audiences of all ages shines through in his dynamic live performances.  His song He's Different, which he penned about his little brother with Down Syndrome, has been embraced by the special needs communities on a national level. John Paul was a National Finalist for Taste of Country's Hometown Riser competition in 2018.  When he is not on the road, he also works as Coordinator of Worship and Adjunct Professor of Catechetics at Franciscan University. He and his wife and daughter reside in Steubenville, Ohio.  When John Paul is not performing he enjoys woodworking, house projects, hiking, and kayaking.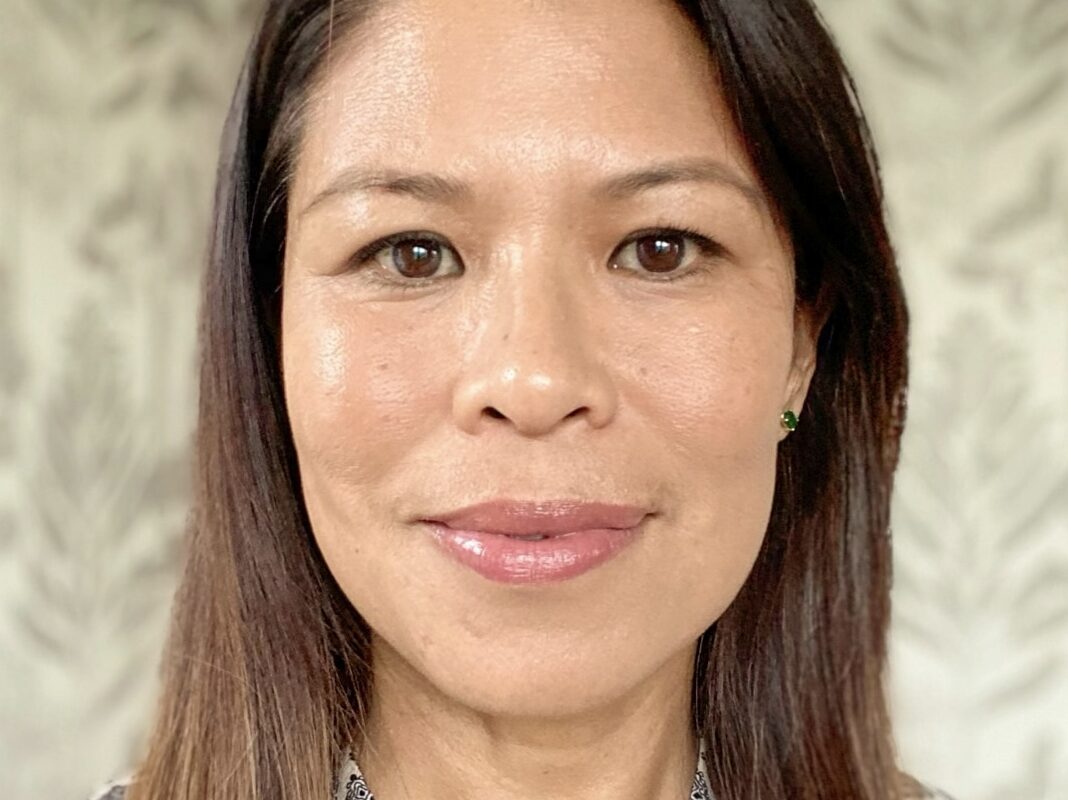 Mia Del Rosario joined the Advisory Board in 2023. Her college career initially centered around journalism, but her path took a different turn when she volunteered at her brother's school for children with special needs. This experience inspired her to pursue Communicative disorders, and she has since dedicated the past two decades to working in the field of Special Education in various capacities. Currently, Mia resides in Los Angeles, California with her husband and son while providing Speech therapy services. Her brother Joseph, who has Down syndrome, remains a significant source of inspiration for her.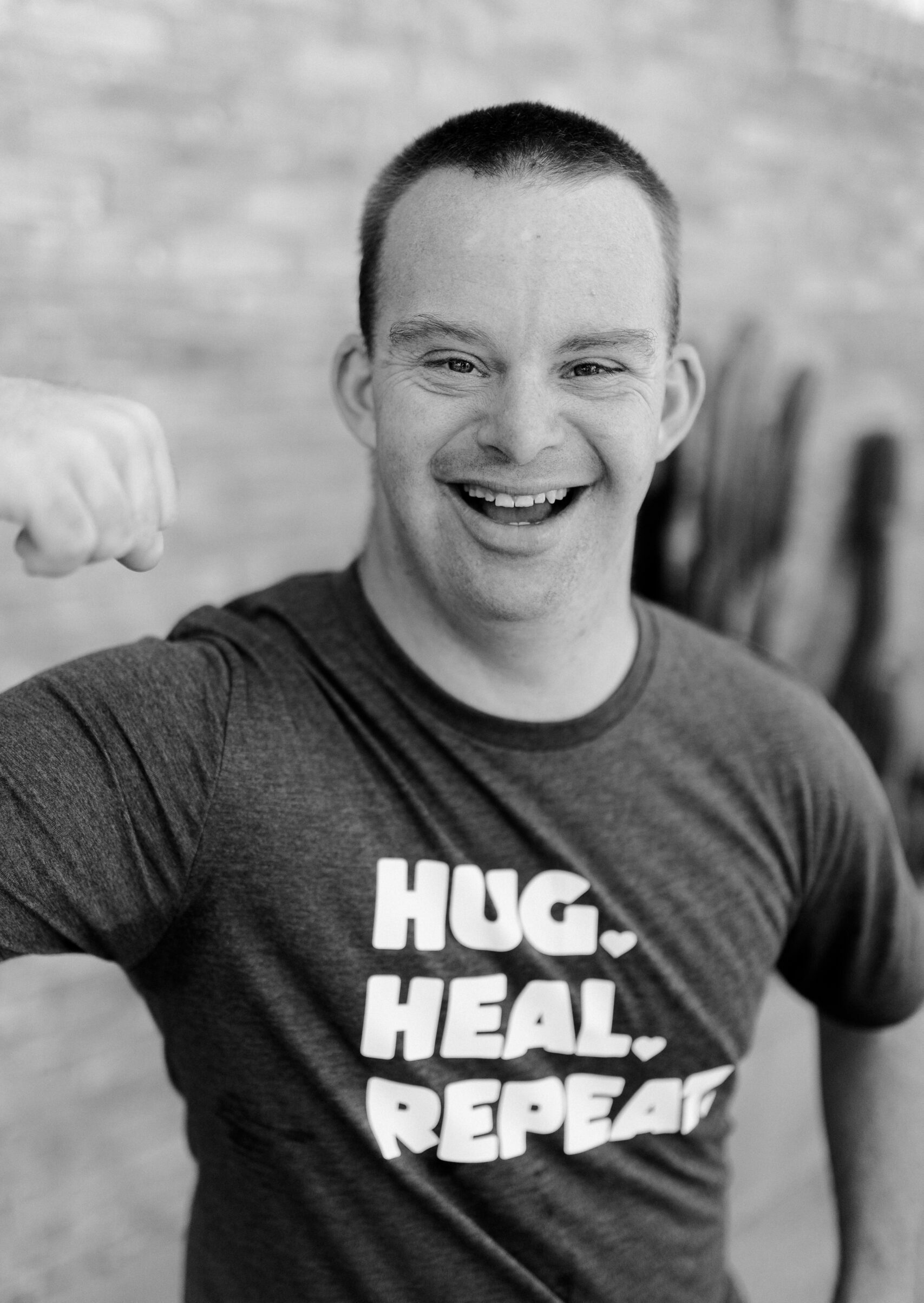 Tim Harris is an entrepreneur and former restaurant owner of Tim's Place in Albuquerque, New Mexico. The famous quote from Walt Disney, "If you dream it, you can do it" has been the driving force behind his life. Born in 1986 with Down syndrome, Tim's life has been defined by exceeding expectations.

In 2008, he graduated Eastern New Mexico University with certificates in Food Service, Office Skills and Restaurant Hosting. After college. In October of 2010, Tim's dream of owning his own business came true. Tim opened the  doors of Tim's Place in Albuquerque, New Mexico and was the first and only restaurant to be owned by a man with Down syndrome. Tim's Place served more than just food, it was known for its breakfast, lunch and hugs, where a "Tim Hug" was offered on the menu.
Tim's hugs have reached people around the world, including Stevie Wonder and Barack Obama to name a few. To this day, Tim has given out more than 100,000 hugs which launched a powerful speaking career, enabled Tim to travel across the country, telling his story and inspiring others in over 38 countries. In 2021, Tim accomplished another big dream of his and wrote a children's book titled "The Book of Hugs" by teddy bear Tim. His message to kids about the healing power of hugs has impacted the world in a powerful way. Tim wants everyone to know that hugs are the medicine to heal the world.

Tim has been featured in People Magazine, CBS Evening News, CBS Sunday Morning, America Online, ABC News, NBC's the Today Show, NBC Nightly News, National Public Radio, and CNN News. Tim's story has inspired people around the world and continues to shed light on to the world of possibilities for those who dream it.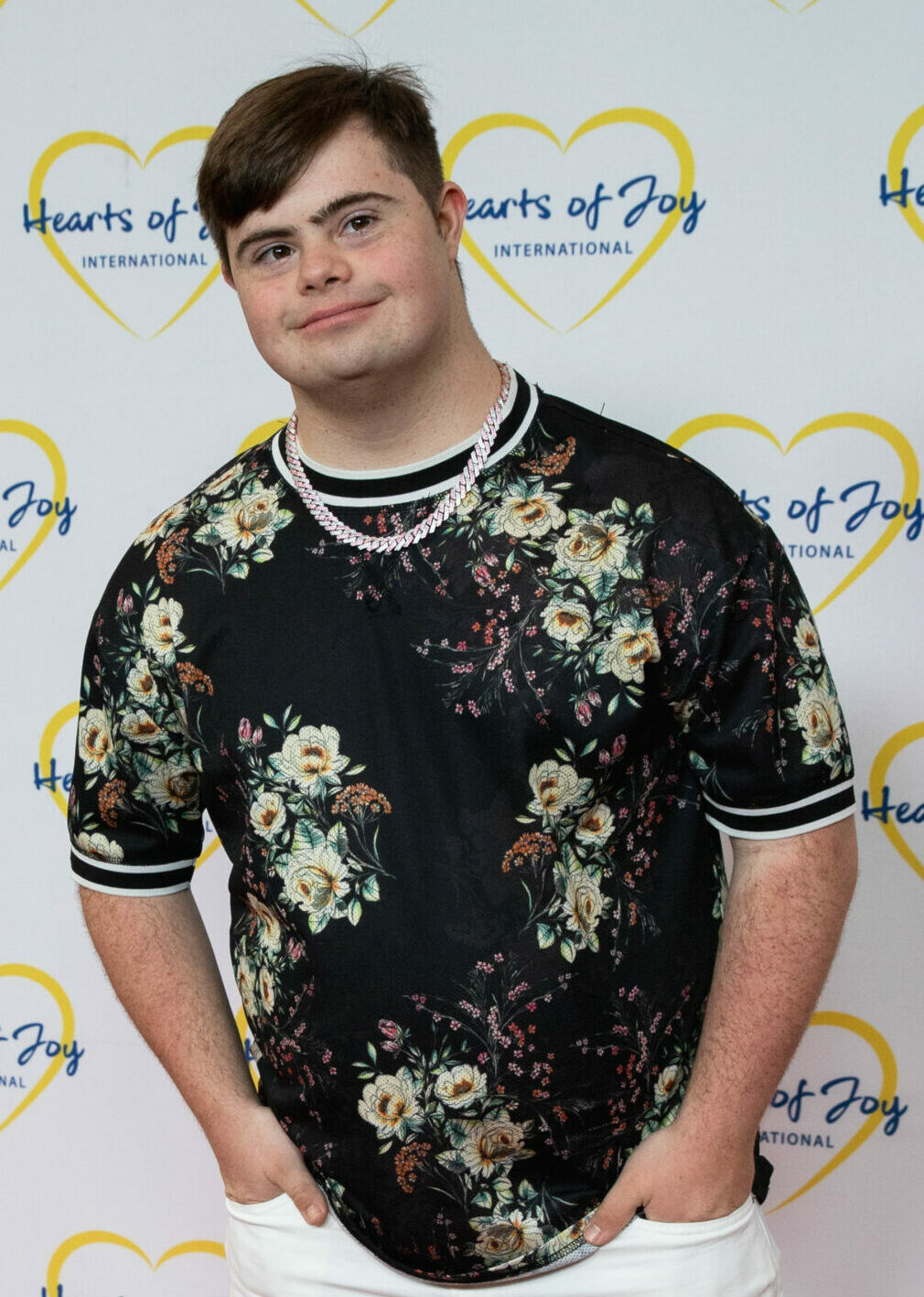 Arik Ancelin is a pop & rap music artist and motivational speaker born and raised in Jacksonville, FL.  Arik has taken the music industry by storm in just a few short years. He began his music career in 2020, which to many was a year filled with bad, but Arik being the bright and creative soul he is, has used these hard times to create. Since beginning his career, he has put out multiple singles, EPs and Albums. He has proudly achieved over 15 million streams across platforms or his music and has over 1.5 million followers on tik tok.

As his career has grown, he has had the opportunity to work with Grammy award winning producer, DJ Nitti Gritti and performed live on stage with Andy Grammer at the Hearts of Joy International Gala as well as on his tour. The traction he has gained from his music career has launched his life trajectory and grown his reach. Through his music and performance, he is impacting all types of people and is changing lives for the better. As an Ambassador for Hearts of Joy International, he continues to use his platform to spread awareness and education and demonstrates that a Down Syndrome diagnosis does not have to stop you from chasing your dreams. Every single day that Arik continues working hard to live out his dreams, he is inspiring others through his music, words and actions.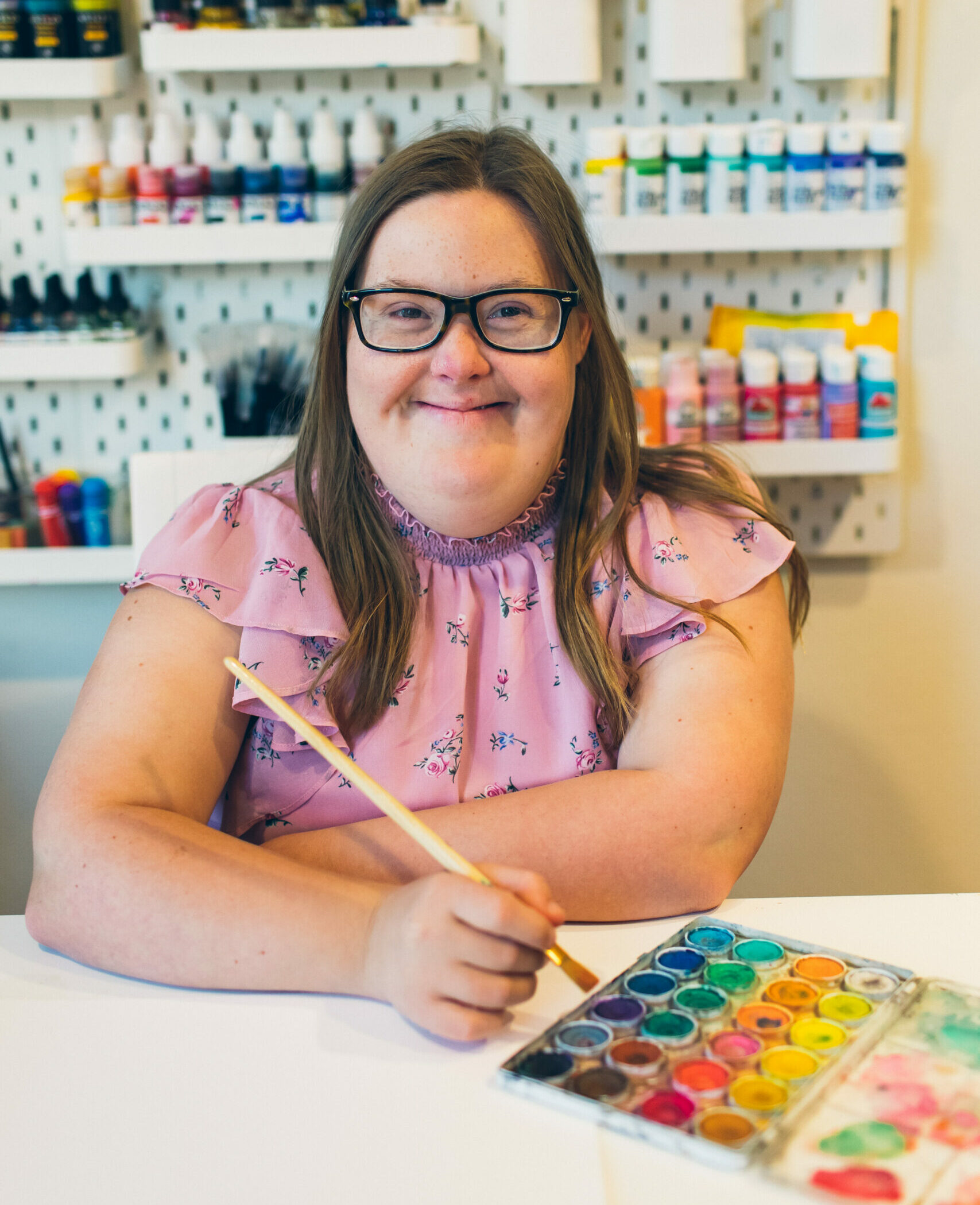 Grace is a young lady with Down syndrome who loves art. After getting her first big girl desk at eight years old, Grace started spending more and more time pursuing this passion. Since then, art has become therapeutic for her – a safe space for self-expression and a technique to help her navigate emotions. In 2020, Grace and her mom, Bonnie, started a small art business online to give Grace a platform to share her work and her story with the world. Her hope is to empower the Down syndrome and special needs communities, inspiring people of all abilities to follow their dreams, no matter how wild.


Grace is very honored and excited to sit on Hearts of Joy International's Board of Ambassadors. When Grace was born she was diagnosed with Tetralogy of Fallot. When she turned 6 months old, she underwent open-heart surgery and at 18 years old she had a heart valve replacement. She looks forward to sharing her story and letting others know that having a heart defect hasn't stopped her from thriving. She hopes to inspire others along the way!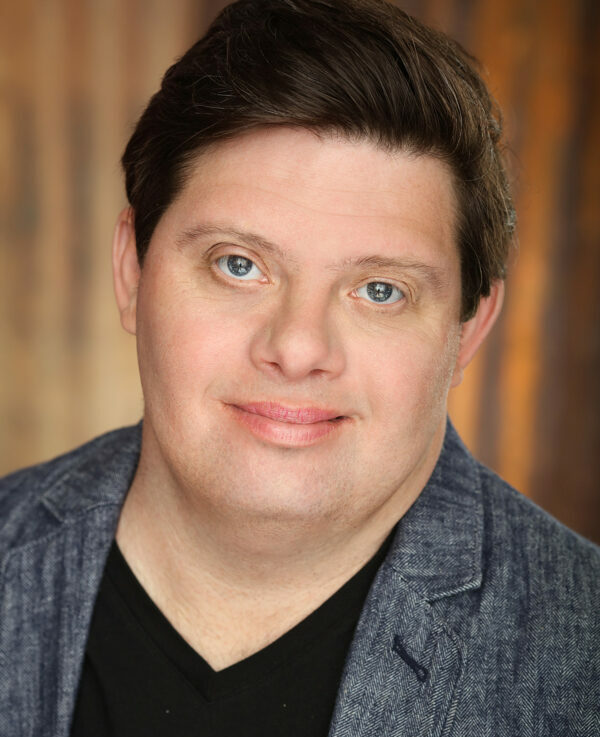 Zachary "Zack" Gottsagen is an award-winning actor and best known for  his lead role in the 2019 indie hit, "The Peanut Butter Falcon." Tyler Nilson and Michael Schwartz, the writers and directors of "The Peanut Butter Falcon" were so taken with Zack's personality and talent that they wrote the script for the film incorporating Zack's mannerisms, ways of expressing himself, innocence, enthusiasm, and joy for life into the lead role.
Zack was the first child with Down syndrome to be fully included in the Palm Beach County school district and graduated as a theatre major from Dreyfoos School of the Arts. After the Americans with Disabilities Act (ADA) was passed, Zack filed one of the first ADA suits, which successfully challenged Little League to include children with disabilities, resulting in all coaches throughout the U.S. being required to receive training in inclusion.
Zack's talent, passion, motivation, and perseverance have been the impetus for building his expanding performing arts career. Zack has won many awards, including the Quincy Jones Exceptional Advocate Award from the Global Down Syndrome Foundation; Outstanding Breakout Performance from Crested Butte Film Festival; the Rising Star Award from the Palm Springs International Film Festival; the Newcomer Award from the Hollywood Critics Association; the Distinguished Alumni Award from the Palm Beach County Education Foundation; the Ed Roberts Award from the Center for Independent Living in Berkeley; the Honorary Champion of Inclusion Award from Best Buddies; and the Breakthrough Entertainer Award from the Associated Press.
Zack is a strong advocate for Disability Rights.  Zack enjoys spending time with his friends, bowling, watching wrestling, loves listening to music, dancing, and spending time with his 3 dogs. At the 2020 Academy Awards, he became the first person with Down syndrome to present an Oscar. In Zack's words, "Talent… that's all I've got."